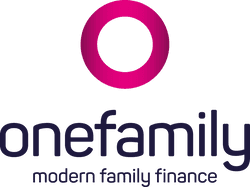 TrustScore: | reviews
Intro to OneFamily
Established in 1975 as Family Investments, they merged with Engage Mutual in 2015 and became OneFamily. They have no shareholders and are instead owned by their customers. The business is based in Brighton and specialise in over 50s Life Insurance products, as well as other financial products like insurance bonds, lifetime ISAs and mortgages.
How many customers do OneFamily have?
OneFamily have 2.6 million customers across the UK and are responsible for £8m of assets. They are providing over £7 billion worth of cover for families in the UK.
What awards have OneFamily won?
OneFamily are Defaqto 5-star rated as of 2020 and have won Money Facts awards. You can view an up-to-date list of their awards on the OneFamily website.
Is OneFamily Life Insurance good?
Protect Line are an impartial brokerage, so this means we won't ever give you any advice and will only provide facts. In regards to OneFamily, we have provided factual information within this page so that you can make a decision when it comes to choosing your Life Insurance provider.
How do I get OneFamily Life Insurance quotes?
We can offer you quotes for OneFamily Life Insurance – all you need to do is fill out our online quote form, have a chat with our friendly and professional team and you'll then have quotes from multiple different insurers to choose from.
How do I pay for OneFamily Life Insurance?
You can pay for OneFamily Life Insurance like you would any other policy – this is usually via direct debit and set up when you take out your policy.
How much does Life Insurance from OneFamily cost?
OneFamily Life Insurance can vary in cost and is based upon personalised factors such as:
Your age
Your health
Your lifestyle choices
Whether you're a smoker
The length and amount of cover