Motorbike Insurance
Compare Motorbike Insurance quotes from over 25+ UK providers and you could pay less than £183*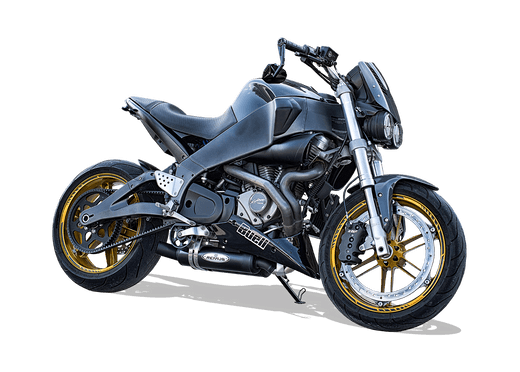 Powered by
Third Party
Covers the cost of any damage to a third party's vehicle or property if you are involved in an accident and you were at fault
Third Party, Fire & Theft
Covers the cost of any damage to a third party, and will also pay out if your own motorbike is stolen or damaged by fire
Fully Comprehensive
Covers everything in third party, fire & theft, and the cost of repairing or replacing your motorbike in an incident even if no other vehicle, or an uninsured car, was involved
Compare over 25+ Motorbike Insurance Brands
Find Motorbike Insurance that's right for you with a Motorbike Insurance comparison service. You can compare over 25+ of the UK's largest insurance brands, including:
What is Motorbike Insurance?
Motorbike Insurance is a type of motor insurance that protects your motorbike against the potential risks of being on the road.
It's designed to provide financial protection for motorcyclists in the event that you cause damage to other people, vehicles or property. Depending on the level of cover you select, you can also protect against fire, theft and damage to your own vehicle.
It is a legal requirement for all drivers and vehicles to have at least the minimum level of cover (Third Party) in place to drive on UK roads.
Protect your bike today with this quick and easy Motorbike Insurance comparison service. You can have everything sorted for you within minutes.
Get affordable Motorbike Insurance in 3 easy steps
Give yourself peace of mind that you and your motorbike are covered for those unexpected situations…
Quick Form
The form is simple and fast to complete
Compare Quotes
View live quotes tailored to you, compare prices and level of cover
Buy Online
Find the best policy for you and buy online, no calls necessary
You probably have some questions
Check out some of our most Frequently Asked Questions about Motorbike Insurance below
What details do I need to get a Motorbike Insurance quote?
You will need to know either the motorbike's registration number, or make and model. You do not have to currently own the vehicle, so it is possible to generate quotes for a motorbike you are intending to purchase. You will need to provide details about your motoring history, such as how long you have been driving and details of any previous motoring accidents, speeding fines or convictions. To utilise a no-claims bonus you will likely be required to submit proof of this after accepting a quote – your current motorbike insurer should be able to provide this on request. Along with standard personal information, including details about your profession, you will be asked what the motorbike will be used for and the estimated annual mileage. Other relevant questions may also be asked.
I need specialist Motorbike Insurance - can you help?
If you need specialist motorbike insurance (if you're a young rider or want to cover a modified bike, for instance) a motorbike insurance broker might be better placed to help you find a motorbike insurer that's right for your needs. Special coverage includes: Classic motorbike insurance, Modified motorbike insurance and Young or convicted rider insurance.
Using an online comparison tool like this one can help you find a great deal from over 25+ UK motorbike insurance providers.
Should I pay monthly or annually?
It is important to note that all motorbike insurance policies are annual, however you are often given the choice to pay monthly. If you pay monthly and make a claim before the annual period is up, you will be required to make the remaining payments (or these will be deducted from any monetary claim). Your motorbike insurance premium will be cheaper if you pay annually. Monthly motorbike insurance is more expensive because it includes interest, which can be as much as 20% APR (or more!). You will undergo a full credit check if you choose to pay monthly for your motorbike insurance.
How can I get cheap Motorbike Insurance?
You could pay less than £183* on your motorbike insurance premiums when using this comparison service. By entering your details just once, you'll be able to see real tailored quotes from over 25+ motorbike insurance providers, which can then be purchased either online or by phone.
To get the cheapest prices for the best cover you can consider choosing a lower-performance motorbike, limiting the amount of riders to the policy and keeping your motorbikes locked in a secure garage rather than park on your driveway or on the road.
The insurance comparison service here is being provided by Seopa Ltd, who are regulated and authorised by the Financial Conduct Authority (FCA FRN 313860). Protect Line Ltd will receive a commission for introductions made to insurers which result in a policy being purchased.
*51% of consumers who received a quote for their Motorbike Insurance through this service provided by Seopa Ltd in June 2023 were quoted less than £182.30. The price you could achieve is dependent on your individual circumstances.
The information contained within this page is for editorial purposes only and not intended as financial advice.