Get a
25% Discount
with Farewill when buying through Protect Line
Write your Will online in 15 minutes*
We've partnered with Farewill, the UK's #1 online Will writing service
Solicitor-approved

Privacy guaranteed

Phone support available
Share out your estate
Divide your property and money between family, friends & charity
Secure your children's future
Appoint guardians for your children under the age of 18
Set out your funeral wishes
Choose everything from the music to your final resting place
What is a Will, and why do I need one?
A Will is a legal document that states what you want to happen to everything you own when you die. It includes things like your money, property, investments and possessions.
If you have children under 18 years old, making a Will also allows you to state who you would like their legal guardian(s) to be. Your Will can be used to inform how you would like your death to be handled, such as whether you want to be cremated or buried.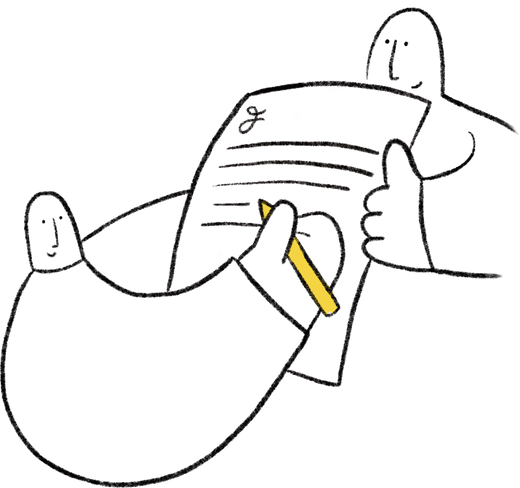 Who are Farewill, and can I trust them?
For generations, writing a Will has been a slow, expensive and inconvenient process that usually involves seeing a solicitor. Farewill blends smart technology with outstanding customer service, in a completely legally binding process. Farewill has made everything to do with death easier, faster and fairer for tens of thousands of people all over the UK.
Since their founding in 2015, Farewill has been voted the UK's best-rated death experts on Trustpilot and won multiple awards including the National Will Writing Firm of the Year 2020 and 2021 at the British Wills and Probate awards.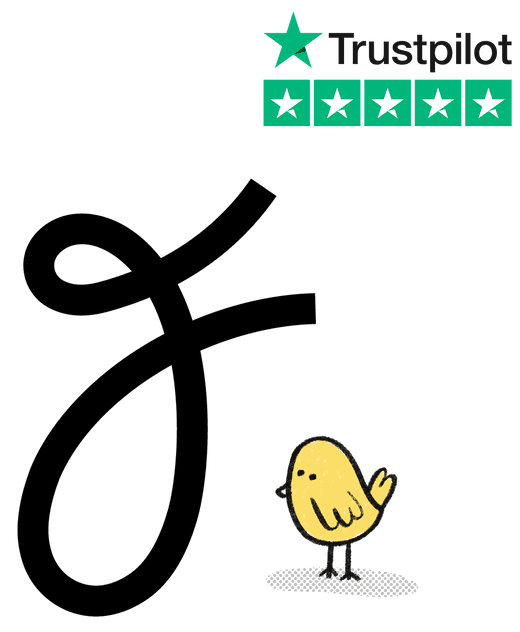 Get a 25% discount
with Farewill when buying through Protect Line
Your Price £75
Save 25% today
Get an exclusive discount when buying through Protect Line
Individual
Most popular
Your Price £112
Save 25% today
Get an exclusive discount when buying through Protect Line
Couple
Prices above are for standard Wills completed online. For complex Wills that require telephone support, prices may be more. If you speak to Farewill on the phone, please mention 'Protect Line' to get the 25% discount.
Make a legally binding Will in 3 easy steps
Answer the simple jargon-free questions
Most people complete their Will within just 15 minutes*
Get it checked and approved by Farewill's experts
The service includes your Will checked to ensure your wishes are clear
Print and Sign
Get your signature witnessed to make it legally binding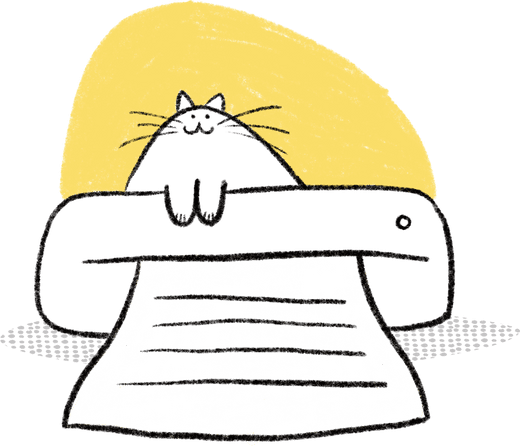 *The average Farewill customer completes their online Will in 15 minutes. Complex Wills may require a phone call with a specialist and therefore take longer.
You probably have some questions
Check out some of our most Frequently Asked Questions about Wills
What happens if I die without making a Will?
If you die without making a Will you forgo the right to have your personal preferences respected after your death. Your property, money and possessions may be given to someone you do not want, as the strict rules of intestacy dictate what happens. A Will is therefore particularly important if you want your unmarried partner, step-children, friends or charity to benefit from you passing. If you have children under the age of 18 and have not appointed a legal guardian, social services and/or the courts will make the decision on who takes care of them. It costs the average UK family £9,700 in unclaimed assets when a loved one passes without a Will, simply due to being unaware of the existence or not knowing how to access them (Source: Golden Charter, 2015)
What gifts can I leave in a Will?
A Will allows you to specify individual possessions or specific amounts of money which you would like to gift to those you care about. The most important thing is that you describe any gifts clearly and state exactly who will inherit the gifts, so that there is no chance of confusion. The Farewill Will writing service includes human checks to ensure your wishes are clear.
Can I include funeral wishes in my Will?
You can include your funeral wishes in your Will, and there's a section for sharing them within the Will writing service. If you have a preference of whether you are buried or cremated then this can be stated.
Is a Will the same as a Life Insurance Trust?
A Will and a Life Insurance Trust are different, and many find it beneficial to have both. A Will deals with everything that forms part of your Estate. This can include your Life Insurance policy, unless you have put your Life Insurance in Trust. If your Life Insurance policy is in Trust it does not need to be included in the Will, as there is already a legal document to say how the payout will be handled. If you have not put your Life Insurance policy into Trust then you should include it in your Will to specify who gets the money.
My assets are complex, can I get an online Will?
If you own assets outside of the UK (including bank accounts, property, stocks and shares), or own a business where you are not the sole owner, you can still make a Will with Farewill. However, you will not be able to complete this online due to the complexity involved. Farewill has a team waiting to speak to you on the phone, simply follow the online journey and request a free callback, mentioning you were referred by Protect Line. If you choose to buy your Will this will be charged at our discounted rates of £180 for individuals (usually £240) and £285 for couples (usually £380). Wills will be professionally printed, bound and sent out to you in the post.
Who will need to witness my Will?
Your signature on your Will needs to be witnessed and signed by anyone over the age of 18 – such as a neighbour, friend or colleague. They cannot be a beneficiary of your Will, related to a beneficiary, or blind.
The witnesses do not need to read the content of the Will, only your signature. Writing a Will is considered a private matter, which is why Farewill allows you to do everything from the comfort of your own home and ensures the content of your Will is completely secure and confidential.
Can I update my Will at anytime?
You can update your Will or create a new one at any time. Only the most recently dated, signed and witnessed Will is legally valid. If you already have a Will a solicitor may charge you over £150 to get this changed. It can therefore be cheaper to create a new one with Farewill, at our discounted rate of £75. If you purchase your Will from Farewill you can make any changes in the first year for free, with unlimited changes in the future for an on-going payment of £10 a year (optional).
Wills are not regulated by the Financial Conduct Authority (FCA). Farewill is an online service providing legal forms and information. Farewill is not a law firm or a substitute for a lawyer's advice about complex estate planning issues. Protect Line will receive a commission for introductions made to Farewill which result in a Will being purchased.