Travel Insurance
Compare Travel Insurance quotes, tailored for your holiday
Search up to 30 UK insurance providers
You could save time and money
Buy online or by phone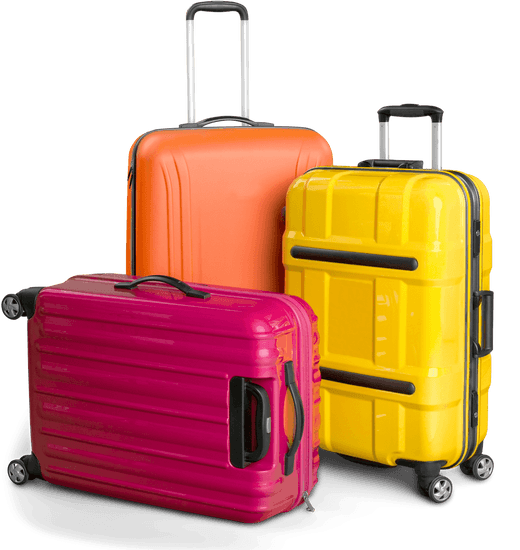 Powered by
What is Travel Insurance?
Give yourself peace of mind that you and your belongings are covered for those unexpected situations when you're away from home…
Travel Insurance is mainly to provide cover for if you fall seriously ill or injure yourself while abroad or on holiday.
Medical treatment and transportation can be very expensive in foreign countries, which is why travel insurance policies will typically cover you for a huge amount of expenditure on medical bills.
Most Travel Insurance policies can also cover your flights and accommodation if you are forced to unexpectedly cancel the holiday, and pay out compensation if your flights are significantly delayed or you lose your luggage, money or possessions.
Types of Travel Insurance
Find Travel Insurance that's right for you and your trip. It's good to think about how frequently you travel, where you're going and what you'll be doing while you're abroad
Single Trip Cover
Single Trip Cover insures you for one holiday that lasts for a limited period of time.
Single trip
Annual Multi-Trip Cover
Insures you for 12 months from the policy start date. You can take several trips during this time.
Multi-Trip
What does Travel Insurance usually cover?
Medical expenses

Emergency repatriation

Cancellation or curtailment

Missed or delayed flights

Lost or delayed luggage

Personal liability

Stolen or damaged possessions
The scope of coverage is dependent on the insurance provider you choose. Please carefully read insurance policy wording to understand what is covered and what is excluded in your Travel Insurance policy.
You probably have some questions
Check out some of our most Frequently Asked Questions about Travel Insurance below
Why do I need Travel Insurance?
Most people do not think about things going wrong on holiday, however there is plenty of examples of people having to cancel their plans at the last minute or losing their luggage. Could you afford to lose all that money?
An accident or major medical emergency whilst travelling is a nightmare scenario, made worse when the foreign hospital is potentially charging you thousands of pounds to treat your condition. If you need to be flown out of the country on a private plane, due to an emergency evacuation in a natural disaster, terrorism event or war, if you have a serious medical problem, or you die abroad, this could cost tens of thousands for you and your loved ones.
Travel insurance helps not only cover these unexpected and potentially astronomical costs but may also be able to help coordinate your safety abroad in an emergency.
How can I get cheap Travel Insurance?
Using a comparison service, such as the one offered here, is a great way to ensure you are not overpaying for your travel insurance policy. You may be able to choose a higher excess option, which can make your policy quotes cheaper, however you may regret this if you need to make a claim.
Make sure you are only purchasing the appropriate cover for your individual needs, such as not selecting annual cover if you are only planning one trip abroad in the next 12 months, or selecting worldwide cover if only travelling within Europe.
What isn't covered by Travel Insurance?
It is very unlikely you will be covered for any medical treatment required due to a pre-existing medical condition. You will also unlikely be able to make a claim if you give birth whilst on holiday.
It is important to note that standard travel insurance usually does not cover high-risk activities such as scuba diving, bungee jumping, horse riding, watersports or wintersports such as skiing. If you need these activities covered as part of your policy, you will need to find specialist travel insurers.
The insurance comparison service here is being provided by Seopa Ltd, who are regulated and authorised by the Financial Conduct Authority (FCA FRN 313860). Protect Line Ltd will receive a commission for introductions made to insurers, which result in a policy being purchased.
The information contained within this page is for editorial purposes only and not intended as financial advice.