Whole of Life Insurance
Learn about Whole of Life Insurance and how it works
What is Whole of Life Insurance?
Whole of Life Insurance is a policy where you're guaranteed a pay-out from the insurer whenever you die, because the policy has no expiration date. As long as you pay your monthly premiums, you can relax knowing that there is enough money aside to cover whatever you may leave undone.
Why should I choose Whole of Life Insurance?
Because Whole of Life Insurance has no expiration date, you're guaranteed a pay-out. This might be suitable if you want to make sure you're covered no matter what.
Whole of Life cover can be expensive when compared to Level Term or Decreasing Term Life Insurance because a claim is inevitable.
Whole of Life policies can be taken out by anyone at any age, however if you're older with no mortgage and no dependents you could use whole of life to leave an inheritance or to cover the costs of your funeral.
What are the benefits of Whole of Life cover?
The guaranteed pay-out you'll receive is a definite benefit for a Whole of Life policy, as well as the peace of mind you'll receive knowing that your family will receive a lump sum when you die.
Are there any considerations with a Whole of Life policy?
It's important that you spend the time fully understanding the terms and conditions laid out in a Whole of Life policy so there are no nasty surprises or shocks down the line. Whole of Life Insurance can have different terms and conditions based on the insurer offering the policy.
Because of the inevitable claim on the policy, Whole of Life cover is also more expensive than other Life Insurance options. Make sure you can afford the premiums – you could be paying late into your life, so budgeting this properly is recommended. Most insurers offer policies where you will pay up until 85-90 years of age, and after then you are no longer required to pay as you're then covered.
Typically, protection plans have no cash-in value and cover will cease if premiums are not maintained, however some Whole of Life plans have a 'surrender value' where a small amount of the cover paid may be returned to you should you not wish to carry on with the plan – you will need to check with the insurer to see if this is an option they provide.
We're the UK's #1 Life Insurance Broker, as voted for by real customers
Providing first-class service is something we're extremely proud of. We're fortunate that our customers have recognised this and have voted for us in these excellent awards.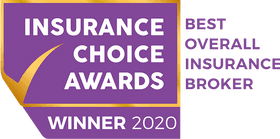 How do I get Whole of Life Insurance?
Taking out a Whole of Life policy with Protect Line couldn't be simpler. Use our online quoting service to find a selection of Whole of Life policy options. Remember, the quotes we provide are based on perfect health and lifestyle and may not reflect the actual price of your Life Insurance.
Alternatively, you can call us directly on 0333 880 3030. We're a non-advisory service, so whilst we can't offer you any advice, we can answer your questions with facts, not our opinions.
How much cover do you need?
How much Life Insurance cover you would need to protect your family can be a difficult question to answer. Our calculator can help you work out how much your family would need if the worst should happen.
Mortgage
How much is outstanding on your mortgage?
We work with some of the UK's leading insurers