Protect Line is one of the UK's leading fee-free Life Insurance Brokers. With over 30,000 five star reviews on Trustpilot and multiple consumer awards we're also one of the most trusted.
Established in 2010, Protect Line has grown with pure passion and entrepreneurial drive, today employing over 250 staff across offices in Bournemouth and London.
We sincerely believe that every person deserves to enjoy life with their loved ones and have the peace of mind that comes with financial security. We know the importance of Life Insurance and are proud of having protected over 270,000 families from financial hardship if the unexpected happens. This is why it is our company mission to protect as many UK families as possible.
We're the UK's #1 Life Insurance Broker, as voted for by real customers
Providing first-class service is something we're extremely proud of. We're fortunate that our customers have recognised this and have voted for us in these excellent awards.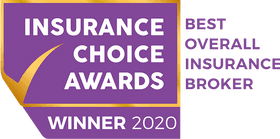 As a people business we are underpinned by a set of core values which are found in each of our employees. Everyone who works at Protect Line is focused on doing the right thing first time, every time. This creates a unique working environment and promotes exceptional levels of customer satisfaction.
Protect Line continues to invest heavily in the future, introducing technology across every part of the business to drive efficiency and ultimately improve customer experience. Families matter to us, each and every one.
But I've never heard of Protect Line... Who are you?
We're a life insurance broker, offering a fee-free comparison service
We make it easy to find the right life insurance protection for your needs.
Established in 2010, we have protected over 270,000 families with life insurance and protection products, giving our customers peace of mind and the knowledge that their loved ones are financially protected, should the worst happen.
Our founders have a clear mission – to protect as many UK families as possible and prevent financial hardship for the ones we leave behind.
Our mission, our mantra
We pride ourselves on our transparency and simplicity. At Protect Line, you'll always find:
Honest & impartial information: We're a non-advisory service, so we won't give our opinions on your cover. Instead, you'll always be given the facts in plain English so you can make the important decisions yourself;
A fee-free service: We don't charge a fee for our services. We're paid by the insurer, so you can use our service without worrying that you'll get stung by any fees or extra charges.
Friendly & professional specialists: You'll have a dedicated specialist at every stage of your application who will do all the hard work for you;
A jargon-free and simple approach: Our life insurance experts are dedicated to making your application process as simple and stress-free as possible. We'll have a chat and really get to know you and put a smile on your face;
Options from many of the UK's leading insurers: We know that life insurance is not a one-size-fits-all product. That's why we offer protection products from a panel of the most trusted firms in the country to find your perfect fit;
Award-winning service: We have won 'Insurance Broker of the Year', 'Protection Broker of the Year' and 'Treating Customers Fairly Champion' in the Insurance Choice Awards, 2020. We've also won Sesame Ltd's prestigious 'Protection Firm of the Year' award twice, as well as AIG's Quality Awards for our work to improve our customer journey. We're also rated as the #1 life insurance brokerage on Trustpilot, determined entirely by our customers;
A conscientious ethic: We are directly authorised and regulated by the Financial Conduct Authority to ensure you're getting the most secure service, and we fundraise throughout the year to support charity work.
We know that life is complicated enough already, so we'll never confuse you with jargon or pass you around the office. We'll never charge you for our help or bombard you with complicated forms to fill out. We've got you covered whichever protection product you choose.
Talk to experts, not robots
When you speak to us, you'll be speaking to a friendly protection specialist based in the UK
UK specialists calling from Bournemouth & London

You'll only ever deal with Protect Line. We will NEVER sell your data

No pushy sales calls. Only hear the facts, not opinions

FCA Authorised and Regulated. ICO Registered
"The best part of my job is making a real difference; we protect hundreds of families every day so that in the worst-case scenario they still have financial protection for the future"
"I love that I'm genuinely helping people. We're focused on finding the right cover for the customer, not making a sale. I never feel bad after a call, because I know I've done right by them"
We work with some of the UK's leading insurers