Home Insurance
Compare Home Insurance quotes from over 50+ providers
You could pay less than £151 per year*
Comparison process is quick & easy
Buy online or by phone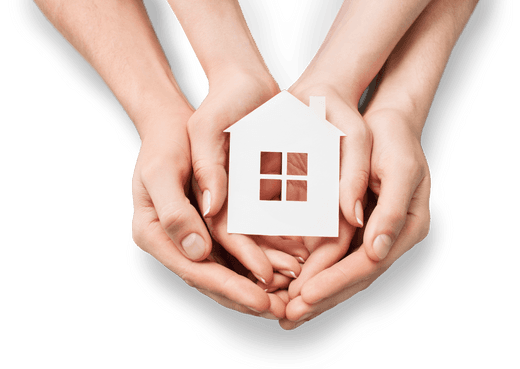 Powered by
Protect your home & its contents
You can combine both Contents Insurance and Buildings Insurance together as one Home Insurance cover. Or if you only need one, you can also take them out individually.
Building Insurance
Helps repair unexpected damage done to the structue of your property
Contents Insurance
Helps replace valuables in your home if they are stolen, damaged or destroyed
Combined Cover
Protects both your personal possessions and the structure of your home
Compare over 50+ Home Insurance brands
Find Home Insurance that's right for you with a Home Insurance comparison service. You can compare over 50+ of the UK's largest insurance brands, including:
Home Insurance (House Insurance) provides financial protection around your property and/or the belongings inside it. Anyone who owns a property can get home insurance, whether they live there or rent it out.
Home Insurance policies are designed to help cover the costs of repairing or rebuilding your home in the case of damage, and replacing any personal belongings which are broken or stolen because of unexpected events like fire, theft, flood, accidental damage and more.
Protect your home today with this quick and easy Home Insurance comparison service. You can have everything sorted for you within minutes.
What does Home Insurance usually cover?
Damage from fire

Damage from flooding and storms

Frozen or burst pipes

Damage by wild animals and rodents

Malicious damage and vandalism

Subsidence, heave or landslip

Falling trees or unexpected impact

Theft or attempted theft
The scope of coverage is dependent on the insurance provider you choose. Please carefully read insurance policy wording to understand what is covered and what is excluded in your Home Insurance policy.
You probably have some questions
Check out some of our most Frequently Asked Questions about Home Insurance below
What affects the cost of Home Insurance?
Your home insurance quote is affected by numerous factors. Firstly, house insurance companies take into account the size, age and location of your property. Secondly, they look at the value of your possessions, your claims history and what security features you have installed. Home insurance companies may look at other relevant factors too when determining your price.
How can I get cheaper Home Insurance?
There are several ways to reduce your home insurance quote. You could improve your home security, such as installing insurer-approved locks and alarm systems. It can also be beneficial to build up your no-claims discount. Using an insurance comparison service, such as the one here, can help you compare quotes from 50+ insurers to find the cheapest policies.
Who needs Home Insurance?
House insurance is particularly important if you are a homeowner and could struggle to pay for large unexpected property repairs or even completely rebuilding your home. Contents insurance can be beneficial to both homeowners and renters, providing you with peace of mind that you could be compensated for the loss of expensive valuables in the home.
Why should I use a price comparison system?
Comparing home insurance quotes is a simple and fast way to find a great policy for you, whilst potentially paying less than £151 annually*. Answer a few questions about your home and your circumstances, and within 10 or so minutes you can compare offers from over 50 different providers.
The insurance comparison service here is being provided by Seopa Ltd, who are regulated and authorised by the Financial Conduct Authority (FCA FRN 313860). Protect Line Ltd will receive a commission for introductions made to insurers, which result in a policy being purchased.
*51% of consumers could save £151.03 on their Home Building & Contents Insurance. The saving was calculated by comparing the cheapest price found with the average of the next seven cheapest prices quoted by insurance providers on Seopa Ltd's insurance comparison website. This is based on representative cost savings from June 2023. The savings you could achieve are dependent on your individual circumstances.
The information contained within this page is for editorial purposes only and not intended as financial advice.