11 Reasons To Use A Life Insurance Broker In 2021
Posted 4th May 2021 by Chris Reed
What is a life insurance broker?
A life insurance broker compares quotes from a range of life insurance companies for you. Their service makes finding the cheapest and most comprehensive quote easy!
You can use an expert broker to help you find the most affordable family life insurance.
At Protect Line, we don't charge a fee for our award-winning service. As a non-advised broker, we are duty bound to provide you with the facts and let you decide.
Should I use a broker for life insurance?
Historically, people relied on a financial adviser or their bank to provide cover in the event of their death. Nowadays most people are used to setting up car insurance and home insurance themselves. However, life cover is a little more complex and people usually want to ensure it pays out.
You can take out a life insurance policy online, seek financial advice, or use a qualified broker to do all the hard work for you.
What does a life insurance broker do?
You can compare quotes for life policies online, so why do you need a broker?
A broker should help find you the best available deal, using their knowledge, experience and tools. Once life insurance cover has been underwritten, the price often goes up. It's your brokers job to help you navigate through this process. We make protecting your family easy!
An expert broker assists in every step of the application so can answer any questions you may have.
Below, we've listed 11 reasons why we believe using a life insurance broker can help you find the right life insurance policy for you.
1. Save money
Everyone want a good deal, right?!
So, is insurance cheaper through a broker?
Financially-regulated brokers search the market on your behalf, helping secure the most affordable cover at a competitive price. At Protect Line, we provide fee-free award-winning service and there's no obligation to take out a policy after enquiring.
You've heard the old saying that nothing in life is free… You may be concerned when we say we offer a "fee-free service" – insurance companies will pay a commission us as your broker if you choose to take out cover.
Insurers often offer free gifts to entice you so they do not have to pay a broker. However, if you go direct, you cannot compare policies and may end up paying too much.
Always compare quotes as the cost of life insurance premiums can vary significantly for the same level of cover. A good broker should be able to help you figure out if life insurance is worth buying.
2. Peace of mind
Life insurance is there to protect your loved ones and often their home. You're going to want complete peace of mind that you've set up your policy correctly.
Your broker will share the liability of your application with you. This means you have an added layer of protection if your broker misleads you or cannot help you set up your cover correctly.
An expert broker ensures all your questions are answered so that you feel 100% confident in your cover.
We cover hundreds of families each day. We know the common pitfalls and we ask you the appropriate questions to ensure we're quoting you for the right product. It's also your broker's responsibility to ensure that your cover is valid. (we'll help you understand the difference between mortgage life insurance, level term, decreasing, whole of life etc.)
This service provides peace of mind that your family is fully protected if you're no longer around to take care of them financially.
Don't forget that by using FCA-authorised businesses, any future complaint has to be dealt with abiding by the regulations those companies have agreed to. Any complaint with an unsatisfactory outcome can be escalated to the Financial Ombudsman Service. We hope you never have to do this, but it's added peace of mind should you need it.
3. Save time
Your time is precious! Most of our customers are parents or generally busy family people who have good intentions. You're so busy looking after everyone now, often there's not time to tackle scary, boring or complicated tasks.
When did you last have time to sit down and do something for yourself? Let alone take the time needed to research ways to protect your family's income?
Tackling this topic on your own can be a scary and time-consuming prospect. But, it need not be with the help of our expert team.
We'll make your application simple, pain-free and quick wherever we can.
4. Jargon-free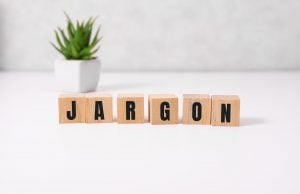 Do you know the difference between level term vs decreasing term? What about life assurance vs life insurance? Does your policy have a guaranteed insurability option?
Life insurance is full of jargon, just like most financial services products. As a human broker, we see our job as helping you navigate all the noise and explaining your options in plain English.
At Protect Line, we're classed as a non-advised brokerage. This means we don't provide advice or advise you on which specific policy you should take. We listen, give you the facts and then let you decide on the best option.
Unlike seeking independent advice, we will not recommend you take any pathway. Our role is to help empower you to make the decision.
Our process works like this:
We'll ask you a few fact-finding questions to establish what you would like to cover
We explain all the relevant options available to you
We'll provide you with as many quotes as you desire and answer all your questions
You can then decide if the cover is right for you (or talk it through with a friend, partner or anyone you wish before making your decision)
If you decide you are happy we will then walk you through the application process with your chosen insurer. We'll fill out all the life insurance forms so you don't have to.
You can also take advantage of our experienced team to help explain any insurance jargon you don't understand.
Compare Quotes and Save Money Today
5. We work for you
Our job is to work for you as our customer. That means we're on your side and here to help you, not line an insurer's pockets. You may wonder how much commission insurance brokers get paid? It depends on the policy and the insurer. Any commissions paid by the provider are always included in your documentation to ensure full transparency.
At Protect Line, we only make money by earning a commission if you choose to take your cover with us. Importantly, it's in our interest to ensure you are happy with your cover for the long term. The important part to remember is that we never charge a fee for our service. (Some brokers and people who offer independent advice do charge).
We believe a good life insurance broker should represent your best interests and be focused on your unique needs. Bear this in mind whilst speaking with your broker; they're providing a service for you.
6. Provide information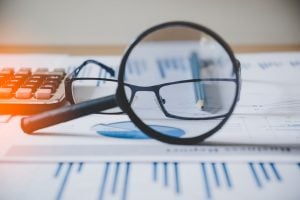 We pride ourselves on being able to explain as much or as little as you need. We provide clear and succinct information to help you make decisions. Our job is to explain the process of taking out a policy, paying premiums and even how to make a claim. As a specialist in this subject, we have the knowledge required to support you.
Unless you're a doctor or have worked in this industry, it's unlikely you'll be familiar with all complexities of this product. Protect Line are here to offer you as much support as you need. Often, this is a once-in-a-lifetime decision, so you want to get it right.
7. Write your policy into Trust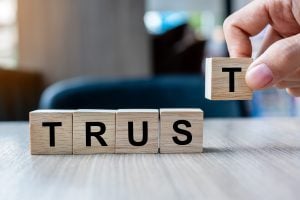 Did you know that by writing your policy in trust, you can avoid or minimise 40% inheritance tax? You can also potentially avoid probate for a faster life insurance payout. The last thing you want is your family having to pay the mortgage or rent without your regular income coming in.
A trust in it's simplest form helps you specify who you want the money paid out to. We'll explain all the options and help you ensure your policy does whatever you intended it to do.
Trust planning is not regulated by the Financial Conduct Authority.
8. FCA registered broker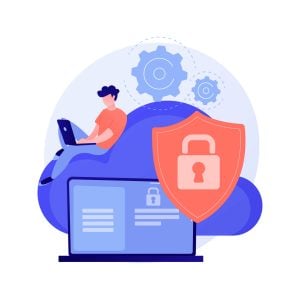 Being a financial company, a credible broker has to be regulated by the Financial Conduct Authority (FCA). This means that if the broker or your insurer cease trading, you'll be covered by the Financial Services Compensation Scheme (FSCS). This helps protect you from losing out financially.
We're proud to be registered with TenetLime Ltd who are authorised and regulated by the FCA.
9. Hassle-free claims
When your loved ones need to make a life insurance claim a broker can help. At a time when your loved ones are suffering emotionally, having the support of Protect Line to help them through the claims process is one less thing to worry about.
Many insurers also offer additional free services like grief counselling or fast payments to help with funerals. Our teams can help ensure your family know what services they can access.
10. A holistic approach
Our insurance agents are trained to help evaluate all of your needs.
For instance, have you considered what would happen if the primary childcare provider in your home was to pass away? Would the main breadwinner still be able to work as much? Who would look after the children and at what cost? We ask the tough questions so you genuinely only have to think about this once.
11. Experience
In the last 11 years, Protect Line has covered over 200,000 families. We're proud to be helping secure peace of mind for hundreds of families each day.
Life insurance and critical illness is all we do so we are the experts in these areas.
Take 1 minute to arrange a callback today
Is it better to use an insurance broker?
Buying life insurance is very different from other types of insurance, such as car, pet or home… It's about you, your health, family, lifestyle and even travel plans. You'll probably only do this once and we know you're going to want to get it right.
In 2021 you can use an online automated comparison site, pay for some face-to-face advice, go direct to an insurance provider or you can choose to speak to a specialist who does this day-in and day-out.
Hopefully, after reading this article, you'll now have a good idea what we're all about. We're passionate about protection and we'd love to help get your family protected.
How do life insurance brokers make money?
We only get paid if you're happy with your cover. Our service to you is totally fee-free. We get paid a commission by the insurance company you choose if you decide to go ahead with protection.
It's also within a broker's interest to help you stay insured throughout the duration of your policy. We have a dedicated customer care team who are at your disposal through the duration of the policy. If you ever find yourself in financial difficulty, just pick up the phone to our friendly team. They're there to help.
Why choose Protect Line as your life insurance broker?
Our quote service is fee-free
We believe we offer the most personable service in the UK
One of the UK's largest life insurance brokers
We're experts and specialists in what we do
25,000+ customers rate us as "excellent" on Trustpilot (independent review site)
We have protected over 200,000 UK families (and we're not finished yet)
Protection plans with no investment element will have no cash-in value at any time. If premiums are not maintained, then cover will lapse.