What is Death in Service Insurance?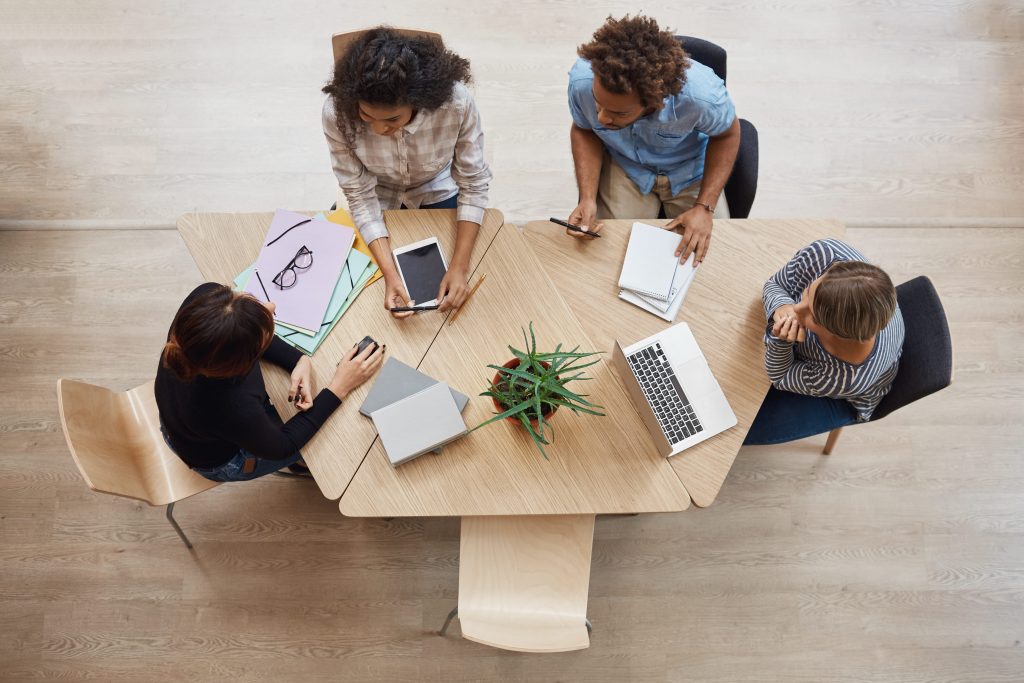 Posted 23rd February 2021 by James Holden
Death in service is an optional tax-free work benefit provided by some employers, usually as a way to attract and retain staff. It means that if you were to die during your employment your nominated beneficiaries would receive a cash lump sum, usually two to four times your annual salary. There is no legal requirement for employers to provide death in service benefits and the policy is likely to be administered by an external life insurance company.
Who gets a Death in Service benefit?
You will only be covered by a death in service benefit if this is offered by your employer. Usually, as long as you are on the payroll of the company you will be entitled to a pay out if you die. A death does not have to be related to your employment in any way to pay out, but there may be some exclusions such as suicide.
When you start a job you may be asked who you'd like to receive your potential death in service pay out. You should think about what you'd want to happen to that money… do you have children and want it going to their new guardian if you pass away? Would you want it to go to your partner, or perhaps your parents, to help pay off a mortgage? Most people will choose a partner, family member or close friend, but you could also pick a favourite charity to donate it to.
If you do not choose a beneficiary then it is up to the trustees at your employer, or the insurance company, to decide on your behalf. Therefore it is important you speak to your Human Resources department if you haven't already to ensure you have a say in who can benefit from your death in service policy if the worst was to happen.
Is Death In Service the same as Life Insurance?
Whilst death in service benefits are a type of life insurance, they are not the same. You shouldn't rely on death in service alone as it will only payout whilst you are employed by the company offering the benefit. If you were to leave your job, either voluntarily or not, you will lose your benefit. Your employer may also withdraw your benefit at anytime. Death In Service is linked (and therefore limited) to how much you earn.
Life insurance is different to Death in Service in that a life insurance policy provides full coverage for your individual requirements, has a policy term which is not dictated by your employment, and remains active as long as you make your monthly premium payments. Read the Ultimate Guide to Life Insurance for more information.
Do I need Death In Service and Life Insurance?
Death in service is a great employment benefit however it does have its downsides. Often, two to four times annual salary is not enough cover to sustain a current financial situation. When thinking about how much life insurance coverage you need you should consider your family's financial situation if you were to pass away. Many people think about their outstanding mortgage, bills, childcare costs, emergency funds, day-to-day spending, alongside money that might have been saved up for gifts to their children such as house deposits or money for weddings.
There are many downsides to simply relying on death in service, such as losing your job or the risk of having the benefit withdrawn at anytime. If you decide to wait until you lose the benefit to get life insurance to replace your lost cover you may end up paying a significant monthly premium due to the price of life insurance increasing as you get older.
You can have both life insurance and death in service cover. Using a mixture of the two will help you minimise your financial risk, especially if you cover all your family's needs with a life insurance policy and use the death in service benefit as a 'nice to have' top-up. Having multiple life insurance policies as a protection strategy provides complete peace of mind.
For example, a healthy 30 year old, earning £25,000 per year, who wants financial protection until the age of 50 might get the £300,000 cover she needs from a Life Insurance company for just £10 per month*, but as long as she's still employed by her employer, which offers death in service benefits, her potential pay out on an unexpected death is actually £400,000.
Life Insurance: £300,000 cover = £10 per month
Death in Service: £100,000 cover = 4 x annual salary
Is Death in Service linked to a Pension Scheme?
In some cases an employer's death in service benefit is linked to the company pension scheme. This means that you have to be actively paying into the pension to be covered by the death in service benefit. One prominent British employer that has this clause is the NHS. The NHS Death in Membership scheme requires you to be paying into the workplace pension scheme to be entitled to a pay out, and other retirement benefits may affect your level of cover. Another example is Sussex University which offers all salaried employees, who are members of the pension scheme, a free life assurance benefit of at least three times annual base salary.
What is Group Life Cover?
Group Life Cover is just another name for death in service benefit. It is a type of term insurance which may be set up by your employer to provide your beneficiaries with a life insurance payout if you were to die unexpectedly whilst on the company's payroll, no matter whether the death was connected to your work or not.
There are many benefits to Group Life Cover. The main ones are that it is free to the insured person as the employer pays the premium, and also that no health or lifestyle information is required. Cover is provided equally to all employees receiving the benefit, although the pay out amount is dictated by how much you earn.
_ _ _
The protection plan will have no cash in value at any time and will cease at the end of the term. If premiums are not maintained, then cover will lapse.
* Life insurance quotes generated on www.protectline.co.uk using the Webline service and are accurate as of 10/04/19