Get a £40 shopping voucher for protecting your family today*
You protect our families everyday as part of your job. To say thank you we'll give you a £40 high-street voucher when you take out a life insurance policy with Protect Line, so we can protect yours.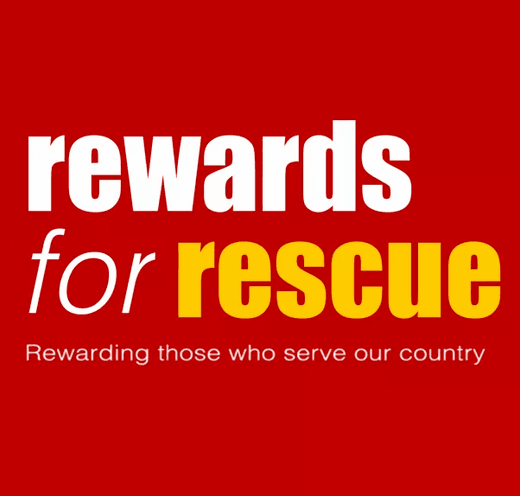 Fill out the form and have a quick chat with us
Choose the cover that's right for you
Get your £40 shopping voucher after 3 premium payments
It's quick, simple, affordable and all medical conditions are considered
Simply protect your family by requesting a quote from this page and we'll send you your £40 high-street voucher after you've paid 3 of your monthly premiums.
Life Insurance doesn't need to be complicated
Payouts, premiums, terms… we don't like jargon.
That's why we aim to make life insurance as simple as possible. We speak with our customers in plain, easy-to-understand English.
Don't understand something? Ask! We are always happy to help and educate where we can. We'll make sure that when you're done, you know exactly what your money pays for, so you're not in the dark when it comes to the important stuff.
Probably the most important thing you can do for your family today
What would happen if you died? How would your loved ones who depend on you and your income continue to pay the bills, debts and general living costs? How would their lives be impacted if you were no longer there to support them?
Life insurance can cost from as little as £5* per month and if the worst were to happen the money that is paid out could be put toward funeral costs, mortgage or rent payments, clearing your debts and helping with the day to day cost of running your family.
We know you want the best for your family and that is why we believe life insurance is one of the most important things you can do, so do it, TODAY!
*£5 per month based on a 30-year old non-smoker in perfect health with £100,000 of life cover over 20 years.
How much does life insurance cost?
When compared to the services and products we pay for in our everyday lives, life insurance is a bonafide bargain.
Stream movies and TV shows

Next-day delivery on millions of items
Life Insurance Starting from only
£4.99
per month
Get started today
What can life insurance pay for?
If you died tomorrow, do you know how much money your loved ones would need to prevent falling into financial hardship?
Funeral Costs
The average cost of dying1
£9,493
Living Costs
Monthly cost of living2
£3,803
Housing Costs
Monthly cost of housing3
£798
Transport Costs
Average monthly transport costs4
£348
Tuition Fees
Average yearly tuition fees5
£9,188
House Deposit
Average 10% mortgage deposit6
£23,200
Pay the Bills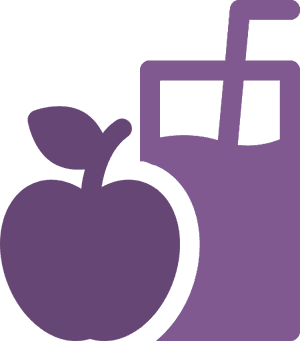 Household bills monthly cost7
£237
Take a Holiday
A ten day holiday for 4 people8
£3,796
£300,000 Life Cover We're the UK's #1 Life Insurance Broker, as voted for by real customers
Providing first-class service is something we're extremely proud of. We're fortunate that our customers have recognised this and have voted for us in these excellent awards.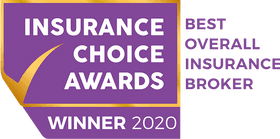 You probably have some questions
Check out some of our Frequently Asked Questions below
Why do I need life insurance?
If you've ever lost someone close to you, you know how it feels. But when a family loses the breadwinner and everything they used to pay for, this can be even more painful on top of an already awful situation.
Life insurance is a way to make sure your family is financially protected should you pass away during the policy term, meaning that they can focus on the important things instead of worrying whether they can afford the mortgage, rent or bills.
You can also use life insurance as a way to leave money to loved ones – perhaps you want your kids to go to university or leave them an inheritance – life insurance can do that.
How much does life insurance cost?
Your life insurance could cost the same each month as a couple of take-away coffees. Usually a policy will have guaranteed fixed premiums throughout the policy term – our friendly team will fill you in on all the details during your chat.
It's free to use our service to get your life insurance – if you decide to take out a policy with one of our providers, we'll be paid a commission – there is no fee to you.
If you've already got cover or seen quotes elsewhere, let us know! We will always try to find you a competitive quote at a price to suit your needs.
Can I trust you and your insurance providers?
Definitely. Protect Line Ltd is authorised and regulated by the Financial Conduct Authority. Protect Line Ltd is entered on the Financial Services Register (www.fca.org.uk/register) under reference 942467.
The insurers we use are all well-known names. In no particular order, these are: Legal & General, Vitality, Aviva, AIG, HSBC, LV, One Family, Scottish Widows, The Exeter and Zurich. All policies are covered by FSCS protection, so your money is safe even if something was to happen to your insurer.
As well as being one of the largest life insurance brokerages in the UK, we're also highly-rated on independent customer review website, Trustpilot, with tens of thousands of five-star reviews!
I'm worried life insurance doesn't pay out...
Its a common misconception that life insurance is some sort of scam or you won't ever see the benefit of it. Whilst the latter is true – because you'll no longer be here – you can have peace of mind now that your family and loved ones will not be left in financial trouble when you're gone.
In 2019, over £5.7 billion was paid out on British protection policies with 98.3% of claims paid. That's the equivalent of £15.8 million paid every day. (ABI.org.uk, May 2020).
The main reason a policy wouldn't pay out is if you've not been 100% open and honest during the application. No judgements at all, we just want to make sure you and your family have peace of mind.
If your service is free, how do you make money?
When you choose to take out a life insurance policy with one of our providers, they pay us a commission. Our service is always fee-free.
I don't want to speak to someone - why can't I do this online?
Unlike car and home insurance, life insurance can sometimes get a little complicated when factoring in your health and lifestyle – that's why it's always better to speak to a real person than take your chances with a form online.
When you also consider that we're dealing in massive sums of money, you want to make sure that everything is 100% correct and that, ultimately, your family are protected properly. That's why all of our calls are recorded for training and monitoring purposes and to also help if a dispute arises in the future.
We also believe that speaking with a genuine person ensures that we fully understand your needs and requirements and what you want your policy to do for you and your family. This makes sure you have the right cover in place so you have peace of mind knowing everything is done and dusted.
But I've never heard of Protect Line... Who are you?
We're a life insurance broker, offering a fee-free comparison service
We make it easy to find the right life insurance protection for your needs.
Established in 2010, we have protected over 270,000 families with life insurance and protection products, giving our customers peace of mind and the knowledge that their loved ones are financially protected, should the worst happen.
Our founders have a clear mission – to protect as many UK families as possible and prevent financial hardship for the ones we leave behind.
Talk to experts, not robots
When you speak to us, you'll be speaking to a friendly protection specialist based in the UK
UK specialists calling from Bournemouth & London

You'll only ever deal with Protect Line. We will NEVER sell your data

No pushy sales calls. Only hear the facts, not opinions

FCA Authorised and Regulated. ICO Registered
"The best part of my job is making a real difference; we protect hundreds of families every day so that in the worst-case scenario they still have financial protection for the future"
"I love that I'm genuinely helping people. We're focused on finding the right cover for the customer, not making a sale. I never feel bad after a call, because I know I've done right by them"