Protect Line PR Portal
We're Press and Media Friendly...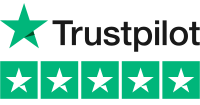 Who is Protect Line?
Protect Line is one of the UK's leading fee-free Life Insurance Brokers, protecting over 270,000 British families from the financial consequences of passing away or becoming seriously ill since 2010.
With 40,000 five-star reviews and multiple awards, we're not only one of the largest but also the most trusted brokers in the industry.
Want to use our logo or any company images? Simply download the files below…
Our Team
Please feel free to use the information and/or images in the below tables for publication.
Protect Line's team is available for interviews and/or to provide custom quotes to the media.
David Brewer
Chief Executive Officer
David Brewer is the CEO of Protect Line, one of the UK's foremost and most trusted fee-free Life Insurance brokerages, which he founded alongside his wife Jo in 2010. Since then, Protect Line has grown with pure passion and entrepreneurial drive and employed over 250 staff and protected more than 270,000 UK families from financial hardship should the unexpected happen.
Talks about:
Entrepreneurship
Business
Sales
Chris Reed
Executive Director of Marketing
Following a successful career in finance and retail banking, Chris Reed joined Protect Line in 2011. As the Executive Director of Marketing for Protect Line and having been featured in several national print and online publications, Chris is a noted expert in insurance, operations and marketing and believes wholeheartedly in the core mission of Protect Line and leading by example.
Talks about:
Life Insurance
Marketing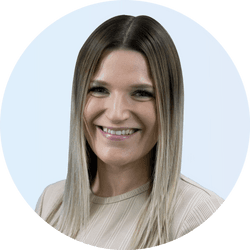 Sophie Nutley
Head of Recruitment
Sophie Nutley is a passionate and dedicated Recruitment professional who has more than a decade of experience in people led functions in the financial sector. She is the Head of Recruitment for Protect Line, one of the UK's leading life insurance brokerages, and believes wholeheartedly that business is at its best when it invests in and builds upon employee centric culture.
Talks about:
Recruitment
Culture
Careers
*Please use the press enquiry form on this page to get in contact – do not message the team on LinkedIn or directly by email.
Latest Press Releases
View Protect Line's most recent stories, news and information that is worth shouting about! Custom data, quotes or graphics may be available on request
For Press and Media Enquiries
Get in touch with Protect Line's PR team for a quick response. For urgent out of hours replies, please send a message to us on Twitter @ProtectLinePR