Looking for the Perfect Career?
£30k Basic – £55k OTE
No Cold Calling
No Weekends
No Experience Required
We're Protect Line, one of the UK's leading Life Insurance Brokers!
Whether it's Sales, After-Sales or Customer Service, you can have an amazing career protecting UK families… see what our staff say about working at Protect Line
Harry
Sales Executive (Specialist Protection)
It's refreshing working with such positive people, all edging towards the same goal of self-improvement and creating a better way of life. The career progression opportunity here is second to none. The management team all genuinely care and invest time and effort in to you as an individual.
Shadan
Aftersales Executive
There is a great team atmosphere within the department, and the people you work with all encourage each other. The job-role has definitely taught me patience and the significance behind "trusting the process", as well as the support received from the managers being the reason behind my success thus-far!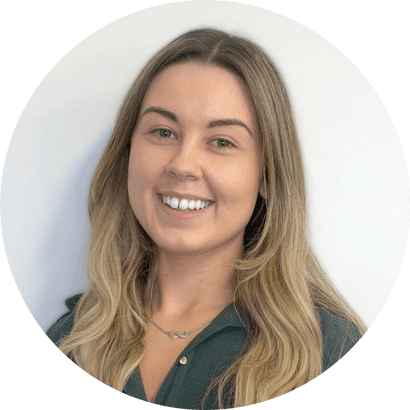 Hayley
Sales Team Leader
I've been at Protect Line for over 3 years now working in our London office and have progressed from Sales Executive to Team Leader. As I had never worked in telephone sales before, the training here was great – it gave me everything I needed to be successful.
Providing First-Class Service is something we're extremely proud of!
Protect Line has won many awards over the years in all different areas of the business.
Our achievements and progress as a business are important to us, and we're grateful to our staff for leading the way with their initiatives and drive to put our customers at the heart of everything they do!
Based in Branksome, halfway between Poole & Bournemouth
Strong bus links

Multiple bus routes (Yellow 36 and More M1/M2)

Train station 10 minutes away

Branksome Railway Station

Walkable from Bournemouth

Westbourne (28 mins), Upper Parkstone (28 mins), Winton (30 mins)

Parking options

Plenty of nearby free on-road parking
Hit Targets, Get Rewarded
Reach targets and unlock benefits and early finishes on a Friday through your hard work!
Bronze Executive
Increased base salary. Unlock a £60 dinner voucher, a day's holiday, a bottle of champagne and a 5pm Friday finish!
Silver Executive
Increased base salary. Unlock an £80 dinner voucher, another day's holiday, more champagne and a 4pm Friday finish!
Gold Executive
Increased base salary. Unlock a £250 monthly car allowance, a £100 dinner voucher, a third day's holiday, a £200 clothing allowance, a wellbeing benefit of your choice and a 3pm Friday finish!
Extensive Training - No Experience Required
Our onboarding process is award-winning and even recognised by royalty. Our Learning & Development department ensures that everyone has access to the support they need.
Paid Time Off - Great Work/Life Balance
Christmas Shutdown

The company closes between Christmas and New Year, meaning you won't be asked to work during this festive period.

Bank Holidays

There is no weekend or bank holiday working at Protect Line.

Life Moments

Paid time off for the unexpected moments in life that can be taken without notice!

Life Events

Paid time off for important events such as the birth of a child, marriage, new home purchase, divorce or funeral.

Loyalty

Additional paid holiday which accrues each year after your 1st anniversary!

Birthday Off

Your birthday off on us, fully paid, after your 1st anniversary.
Death in Service & Private Video Doctors
At Protect Line, you will be covered by our Death in Service scheme, paying out 4x of your annual salary to your loved ones if you were to die, whilst in our employment. Payouts are tax free.
We know getting a doctor's appointment can be difficult, especially with your other commitments. That's why we've teamed up with Babylon so you can get an online doctor's appointment through a video call, usually in no more than 3 hours.
Company Culture is a Big Part of Protect Line
We aim to make every 'moment' in the workplace count, by prioritising culture and employee engagement. We believe that happy, rewarded and inspired employees achieve greatness, so are always looking for fun ways for our staff to get together!
Food Bank Collection
Protect Line is partnering up with local charities "Hope For Food" and "The Isleworth Food Bank" who support the homeless and local families who may be struggling to feed themselves.
Jubilee Bake Off
To get us into the Jubilee spirit on the 1st of June 2022, we hosted our first "Jubilee Bake Off"! The "Jubilee Bake Off" was the ultimate baking battle for all staff to show off their baking skills and win fun prizes!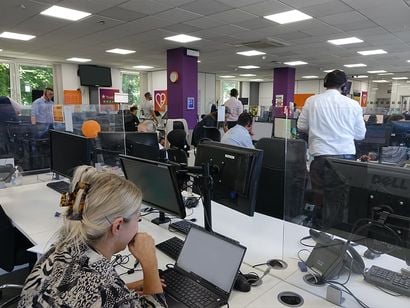 Buzzing Office Environment
Our offices have a great atmosphere! Staff have the best environment and tools to perform at their very best. We designed our communal areas for our staff to feel comfortable and to support their wellbeing.
The UK's Most Trusted Life Insurance Broker
Over 270,000 customers have put their trust in Protect Line to provide their loved ones with financial protection should the worst happen to them.
Protect Line puts people above profits – we focus on providing the best customer experience and looking after our staff. We seem to be doing something right – we have been rewarded with over 40,000 five-star reviews across Trustpilot, Smart Money People and Google. Protect Line has also won numerous awards including 'Best Protection Insurance Broker' for three years in a row in the Insurance Choice awards.
Valuing People Who Deliver Excellence
Our Values are a core set of behaviours that help define and shape how we act on a day to day basis; how we interact with each other, how we interact with our customers and how we conduct ourselves. We also love to recognise and reward staff who demonstrate our values!
Innovative
Forward thinking, agile and brave enough to be the difference

Collaboration
Working together, supporting each other and customers in everything we do
Understanding
Seeking to understand at every level and through every interaction
Passionate
Committed to care and compelled to protect
Integrity
Making every interaction honest and accountable, doing the right thing first time, every time
Energised
High energy, driven, dynamic and focused