Working with Winston's Wish for 2019
Posted 28th February 2019 by Lewis Murray
2019 is an exciting year for Protect Line – we're proud to announce that we are a part of the Winston's Wish Memory Makers Programme, an initiative that has been created where businesses can assist the charity by creating 'Little Boxes of Big Thoughts'.
These boxes, which are about the same size as an oversized jewellery box, are full of special cards for parents to write special notes for their loved ones before they pass away. The cards have special prompts to help write a thoughtful, meaningful message that can be cherished and remembered as time goes on.
Each month a group of our employees meets to create these boxes, knowing that they will be going to a family who will use them to remember their loved ones fondly.
For 2019, we're not only creating boxes for Winston's Wish, we're also taking part in a range of different fundraising ventures to support this charity and the incredible work they do. Towards the end of 2018, we raised an amazing £2,540 for the charity through a 5km running challenge as well as a Christmas raffle. This amount could support one family for an entire year, allowing one of the charity's professional practitioners to support the family through a series of face-to-face sessions, remote support via email and phone and by working with the child's school.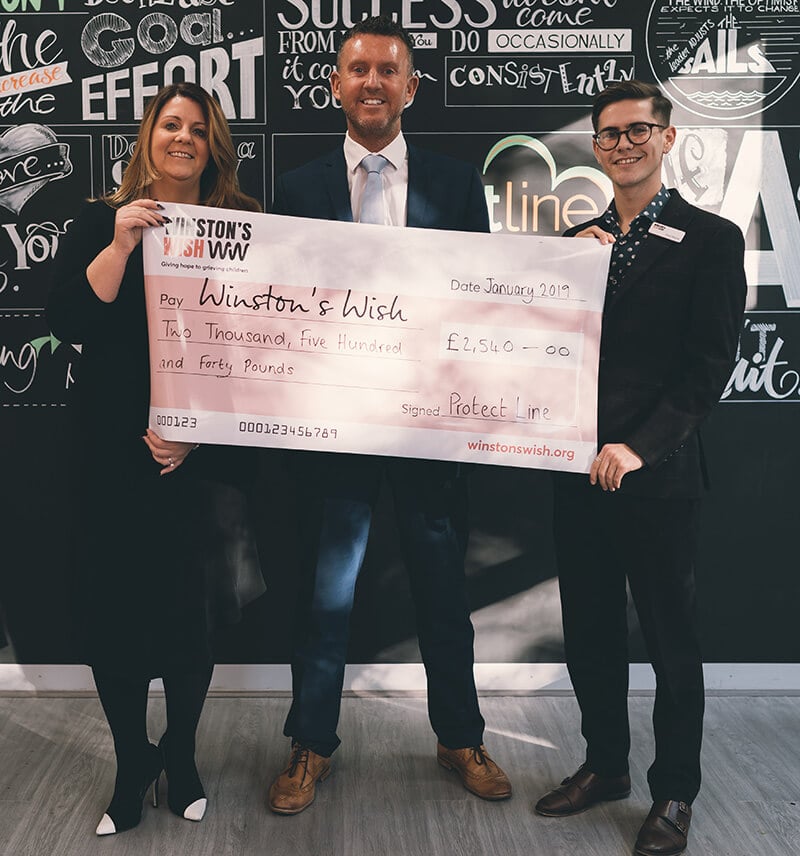 We'll be sharing more of our fundraising efforts throughout the year, so keep your eyes peeled!